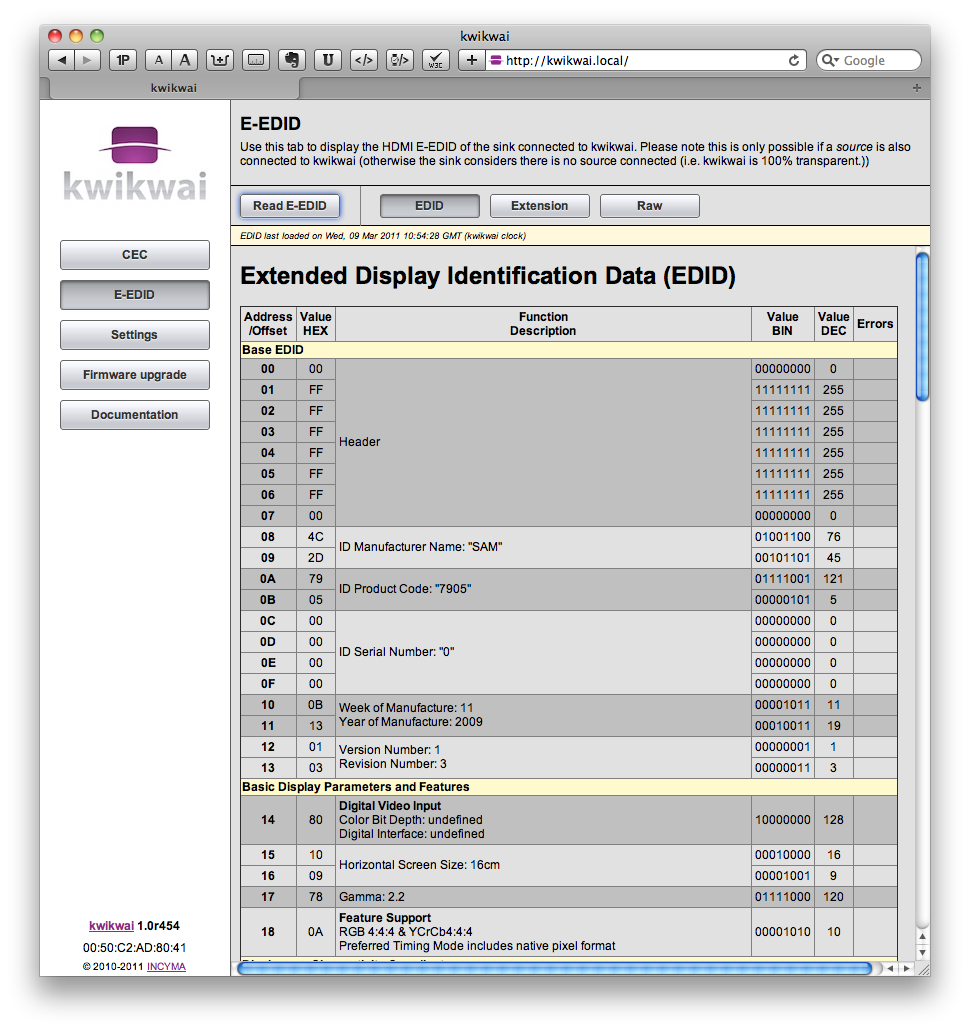 You want it? Like the multitude of other users who requested it? Now?
Go ahead, it's just a firmware upgrade away to release 1.0r454 (Release notes) !
While we were at it, to distract us from the rather tedious decoding of VICs, PTMs and VSDBs, we changed/fixed a couple of things following user feedback:
Removed the CEC monitor timeout; it was useless
Fixed a nasty bug that caused a reboot for long responses over serial/usb (f.e. the response to ipconfig:get
Allowed to send CEC <polling message>
Have a great idea for the next release? Tell us!